From twitter.com/adileen">, via matrixsynth: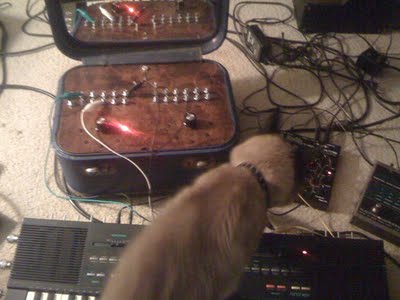 "custom sequencer cat circuit bent casio mt240 jomox t resonator"
3 Responses to "CatSynth pic: sequencer cat"
Mickey Says:
November 16th, 2009 at 3:12 pm

I'm impressed!!!!
Kitty looks like he knows what he is doing
But then, he IS a cat so I should not be surprised!
hahaha
Purrs Mickey

Katz (And Other) Tales Says:
November 16th, 2009 at 6:46 pm

A musical Siamese cat? Amazing. My mum's Qwill is tone deaf.

CG tutorials Says:
November 17th, 2009 at 4:35 am

Kitty is trying to understand the system and then she will take charge of it and then cover up the company I guess..